Painting is an incredibly rewarding hobby. It goes far beyond the simple satisfaction of creating something you're proud of (although that's a great feeling!). Painting helps you to slow down, unwind and discover the beauty in all of life's little details.


With a calm and mindful approach, I share my methods to help you create vibrant and realistic paintings that are full of life. You can learn from the comfort of your own home with detailed step-by-step video tutorials, lots of inspiration and my personal support to help you on your painting journey. 


Complete beginner?
No problem! Perhaps you're looking for a new creative hobby that will help you unwind. Maybe you've always felt a desire to create but you aren't sure where to start and are worried you won't be any good at it? So many people love art as children but sadly put their creative potential aside as they grow up. I truly believe that everybody has it in them to become a painter and I've seen huge transformations in my students over the years. Brushstroke by brushstroke, I'll help you gain confidence, conquer your inner critic and create paintings you can be proud of.
Have some experience but need a creative boost?
Perhaps you have taken some art classes previously or dabble in painting at home. You've seen the benefits that painting can bring to your life and love taking some 'me' time to create. You may even be returning to painting after a long time and aren't sure how to get going again. It's easy to feel a bit 'stuck' and in need of fresh inspiration. I'll help to re-ignite that creative spark with new ideas and creative challenges to take your skills to the next level.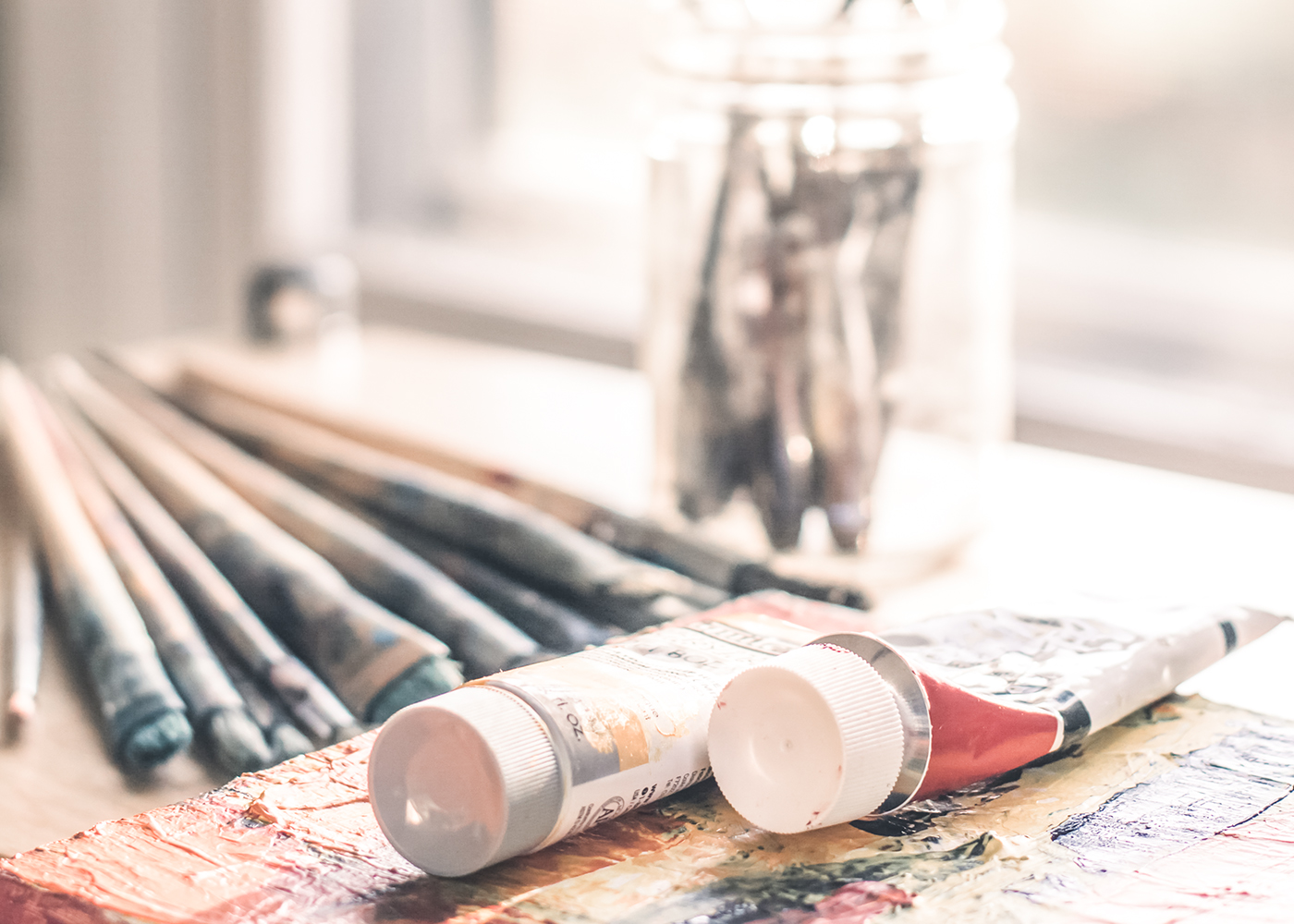 Basics To Beyond Course
A structured 5-part course to take you from your very first brushstrokes to creating vibrant and realistic masterpieces with ease. This course will kickstart your painting journey and guide you through all the fundamental painting techniques.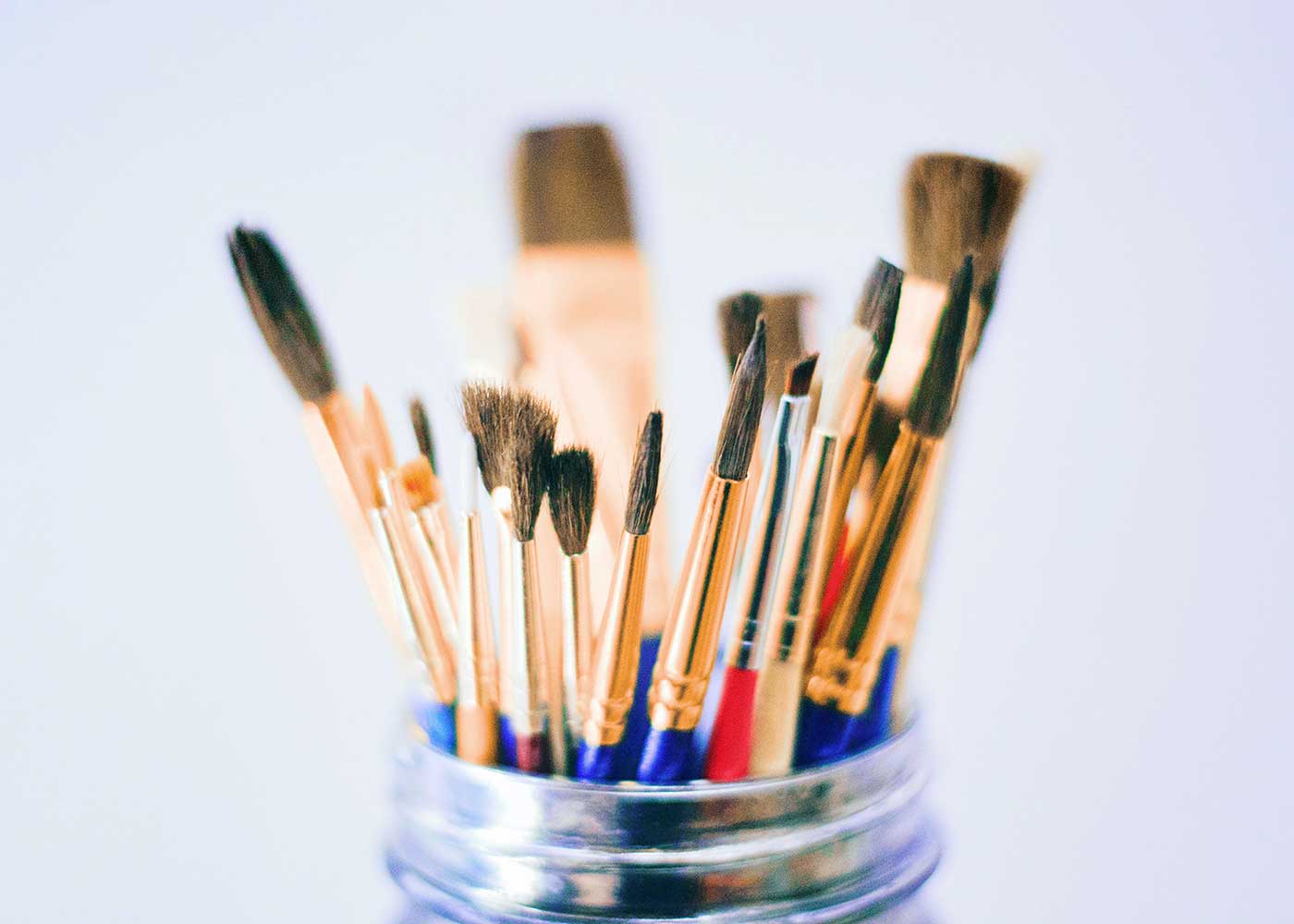 'Brush Up' Tutorials
Bite-sized lessons of 30 minutes or less, designed to fit into small pockets of time. A great chance to practice specific skills and refine your technique without any pressure. Perfect if you have limited time but are feeling the urge to get your brushes out!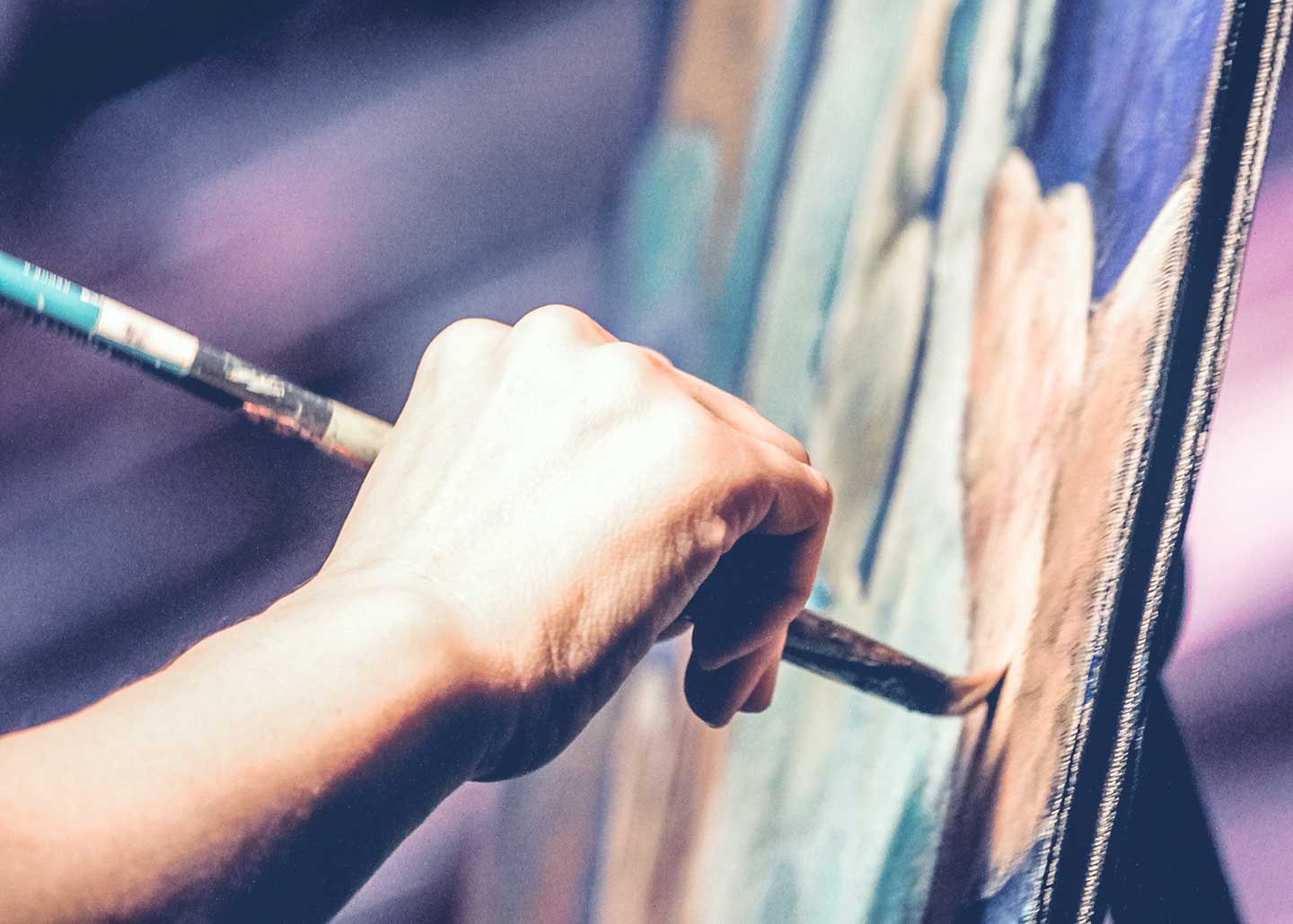 'Paint With Me' Tutorials
Full length video tutorials where I guide you step-by-step to create a finished painting. I describe my process at every stage so your own knowledge will develop with every painting you create. New tutorials are added regularly so you'll always have fresh inspiration.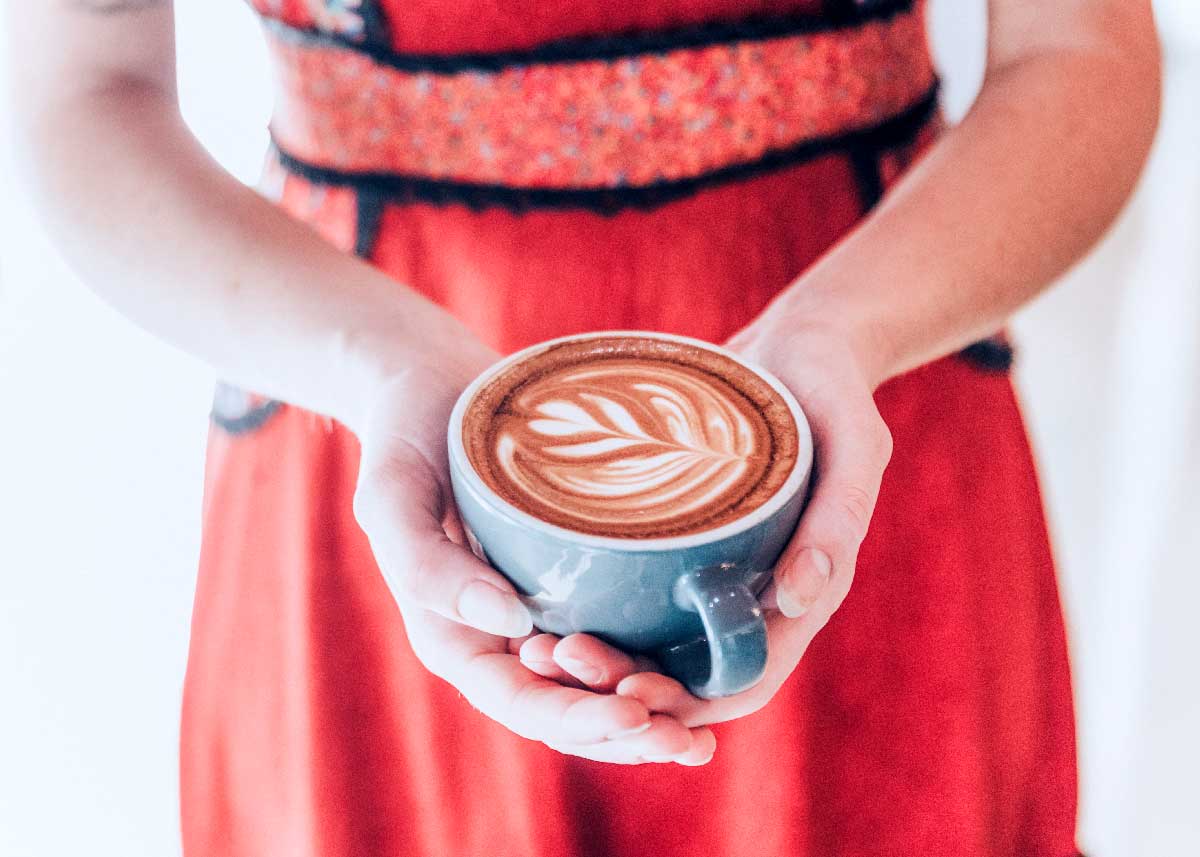 Pep Talks
I'm here to support you with more than just the practical techniques you need for painting. My Pep Talks will help you to overcome common challenges and master your mindset so you can truly enjoy your painting experience.
'Paint Your Way' Challenges
Designed to help you progress to painting unguided and find your own path as an artist. Take part in monthly painting challenges to keep your ideas flowing and uncover your own style as a painter.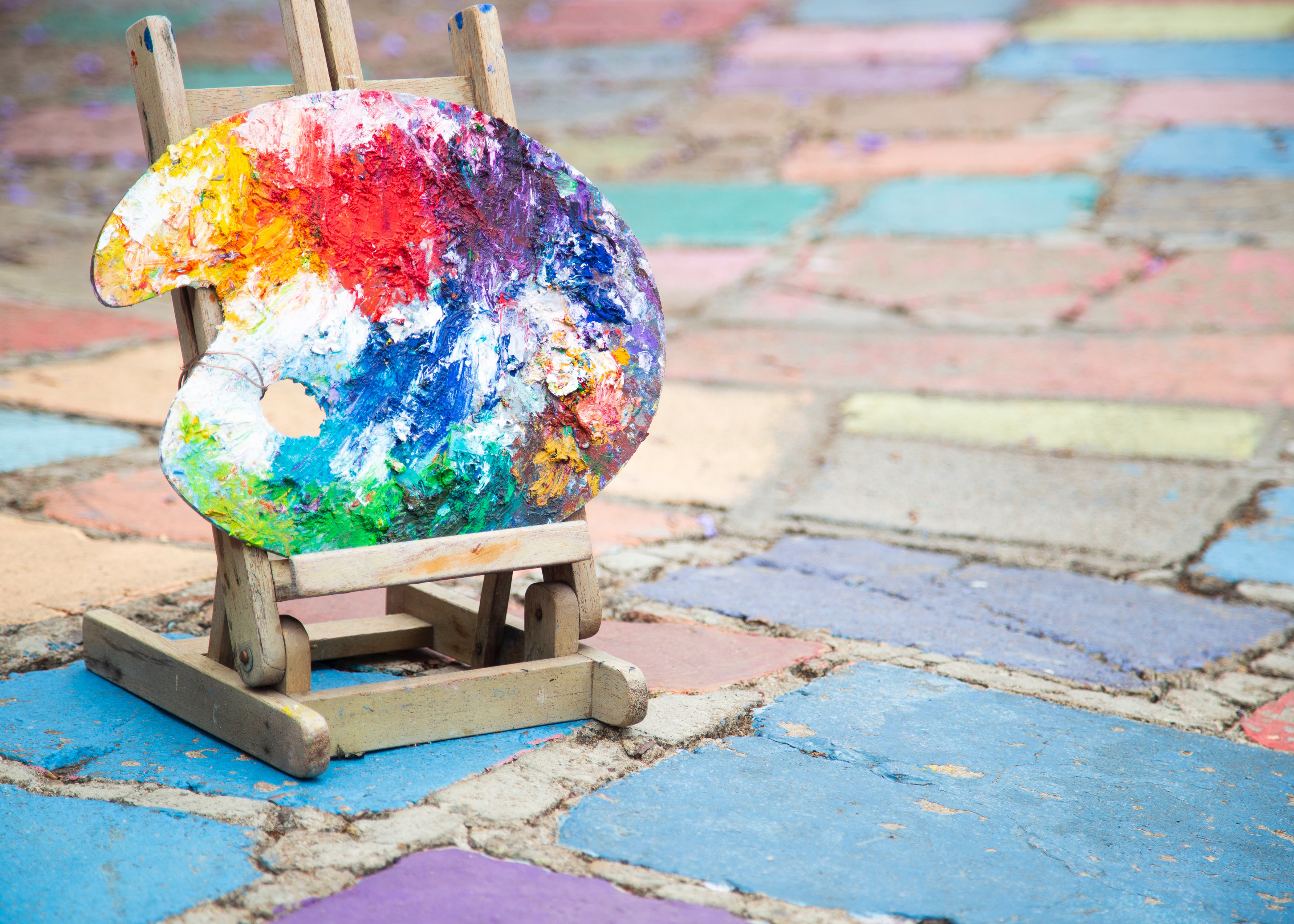 Community and Gallery
You'll be welcomed into a supportive community of other learners. With member galleries and community discussion boards you can share your work and painting journey with others for more inspiration, motivation and encouragement.
What Students Say:
"I've learned more in 3 months here than I did in all my years of 'art lessons' at school. Members of the community are all at different points in our painting journey but it isn't an intimidating environment. Everyone is friendly, supportive and encouraging. The tutorials break skills down into easy steps which make tackling new things far less daunting. It's inspiring to see how quickly people build both skills and confidence - even me. I'd encourage anyone to give this a try."
GLYNIS
"The website is fabulous. Very easy to use, accessible and friendly."
JOY
"I haven't painted with acrylics before and really enjoyed working through these tasks. Thanks for the excellent guidance."
STEVEN
"The lessons have been wonderful so far, thank you so much! I really enjoyed completing my first official acrylic painting."
NYALA
"I have learnt an awful lot whilst being on this course, and look forward to learning even more in the future. Thank you Kate for bringing out a talent in me that I did not even know I had."
MARGARET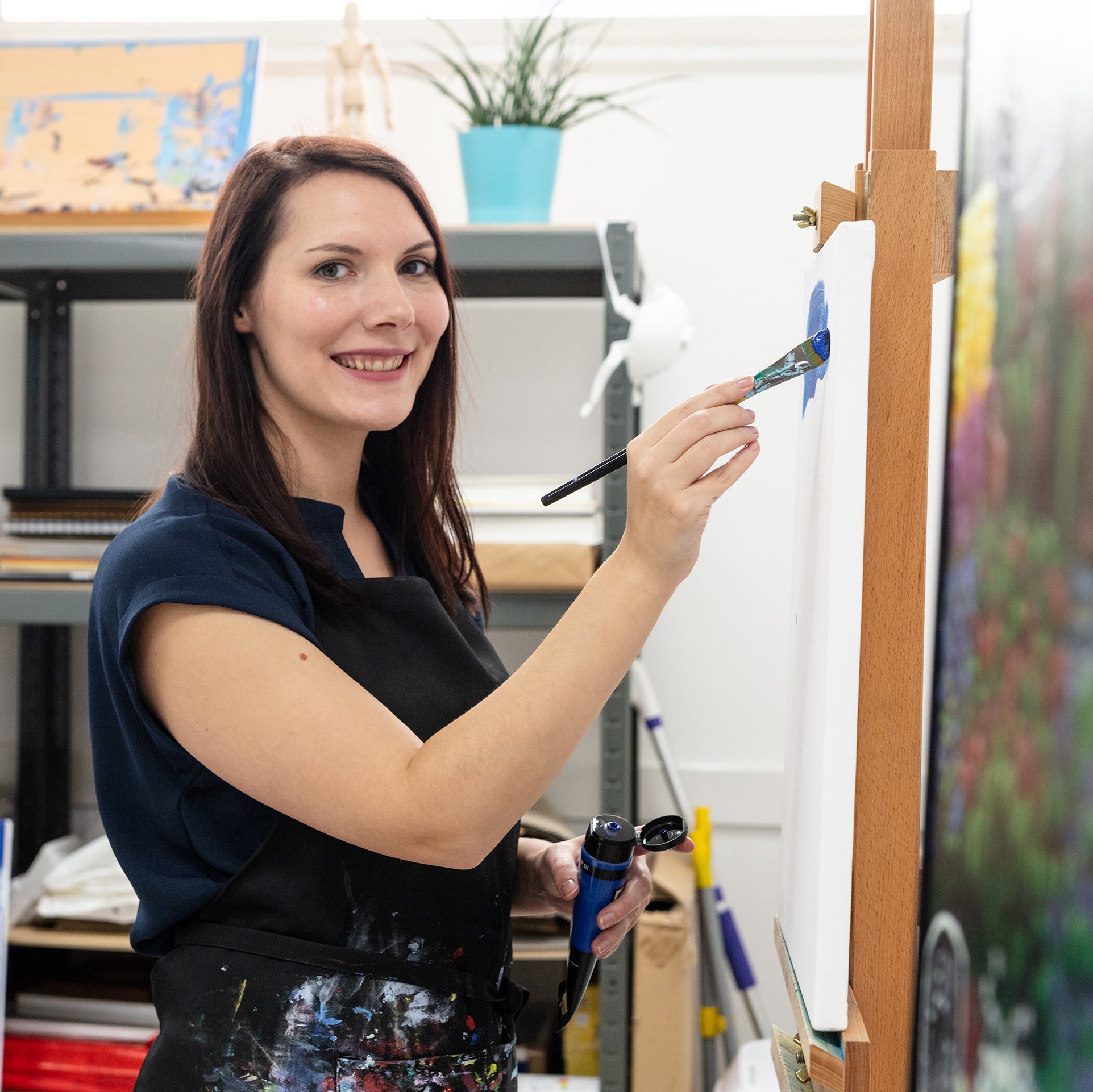 Hi, I'm Kate! I'm a professional artist and I love to share my passion for creativity with others. I've been running my own art school for adults for a number of years and in that time I've helped hundreds of people discover the joys of painting. My style of teaching is peaceful, gentle and encouraging. I want you to relax into the process of painting and just enjoy every moment!
I'm a teacher as much as I am an artist and I bring all my teaching experience to these online classes. I'll be the art teacher you wish you'd had in school; one that supports, encourages and inspires you to reach your potential.
Extra member benefits
✔ You can ask me questions and get my personal feedback on your projects. You can add comments to your tutorials and post images of your work for me to review.
✔ Access on any device and learn from the comfort of your own home. As long as you have a good internet connection you'll be able to view your content from a computer, tablet or smartphone.
✔ Fit learning into your own schedule. Your classes will not expire and you can access them for as long as you remain a member. You can revisit the tutorials at any time and take as long as you need to complete your projects.  
✔ Get the best seat in the house! I film and edit all of the classes myself so you'll feel like you are sitting right next to me as you follow along. I give detailed voiceover descriptions of my process at every stage so your knowledge will develop with every painting you create.
✔ A great value, monthly price. There's no big upfront cost required and if you find it's not for you, it's easy to cancel your membership at any time.
Perhaps you're wondering...


Will I have enough time?
The classes are designed to fit into the pockets of time you are able to set aside for your art. I encourage students to take a 'little and often' approach by incorporating short painting sessions into your weekly routine. This will help you to develop your skills consistently and feel the mindfulness benefits of taking regular time out to enjoy creating. But there's absolutely no pressure to complete your classes in a certain timeframe. If you have a busy week and don't get much time to paint that's no problem at all. You can pause and revisit your classes whenever you want.
What materials will I need?
Acrylics are affordable, making them ideal for beginners to painting. They are water based and quick drying so they can be easily set up at home. You can start with just some basic supplies (See My Materials List) and build your collection as your confidence grows and budget allows.
What are the technical requirements?
The membership is operated entirely online which means you simply need a good internet connection to watch the videos. The website will work on most computers, laptops, tablets and mobile phones. For the best experience you should use an updated version of either the Google Chrome, Firefox or Safari web browser.
When are new classes released?
I spend a lot of time planning, filming and editing the tutorials to give you the best possible experience. I add new content monthly and you can sign up to receive my weekly 'Membership Roundup' emails which will let you know when new classes are available.
How will I access the classes?
When you sign up you'll be sent login information for this website and you'll find all of your classes when you're logged in.
Can I download classes to watch offline?
No, you must be connected to the Internet to view your class content. However, some resources such as reference images, outline drawings and PDF guides will available to download and keep.
How can I get help if I have a question or need some feedback?
You'll be able to use the comments section on your classes to get in touch with me. I check the comments most mornings (Monday - Friday) and will get back to you as soon as possible.
What if I need to cancel my membership?
I hope that you will want to stay a member of The Peaceful Painter and you can always get in touch with me if there is anything I can do to help. However, if you find that the membership is not for you, it's easy to cancel at anytime. You can manage your subscription yourself and if you cancel you will be able to access your membership until the end of your current month and then you will lose access and no further payments will be charged.
Any other questions?
Feel free to get in touch - [email protected]