The Peaceful Painter is a membership site designed for beginner and hobbyist acrylic painters. Every month you'll receive a combination of painting exercises, step-by-step video tutorials and inspiring creative challenges to spark your ideas. Plus you'll have access to my personal feedback and a supportive community of other learners to help you on your painting journey.
No matter where you're starting from, The Peaceful Painter will guide you forwards.


Complete beginner?
No problem! Perhaps you're looking for a new creative hobby that will help you unwind. Maybe you've always felt a desire to create but you aren't sure where to start and are worried you won't be any good at it!
Don't worry, that's completely natural. So many people really love art as children but put their creative potential aside as they grow up. If this sounds like you, there's some good news!
I truly believe that everybody has it in them to become a painter and I've seen huge transformations in my students over the years. The Peaceful Painter will take you from making your very first brushstrokes to creating beautiful acrylic paintings with confidence.
Have some experience but in need of a creative boost?
Perhaps you have taken some art classes previously or dabble in painting at home. You've seen the benefits that painting can bring to your life and love taking some 'me' time to create. You may even be returning to painting after a long time and aren't sure how to get going again.
It's easy to feel a bit 'stuck' and in need of fresh inspiration to take your skills to the next level. The Peaceful Painter will light that creative spark, motivate and guide you towards uncovering your own unique painting style.
Monthly Painting Themes
This could be a subject, technique or style that we'll be focusing on for the month. Because every month is different you'll beat artist's block and never be stuck for ideas!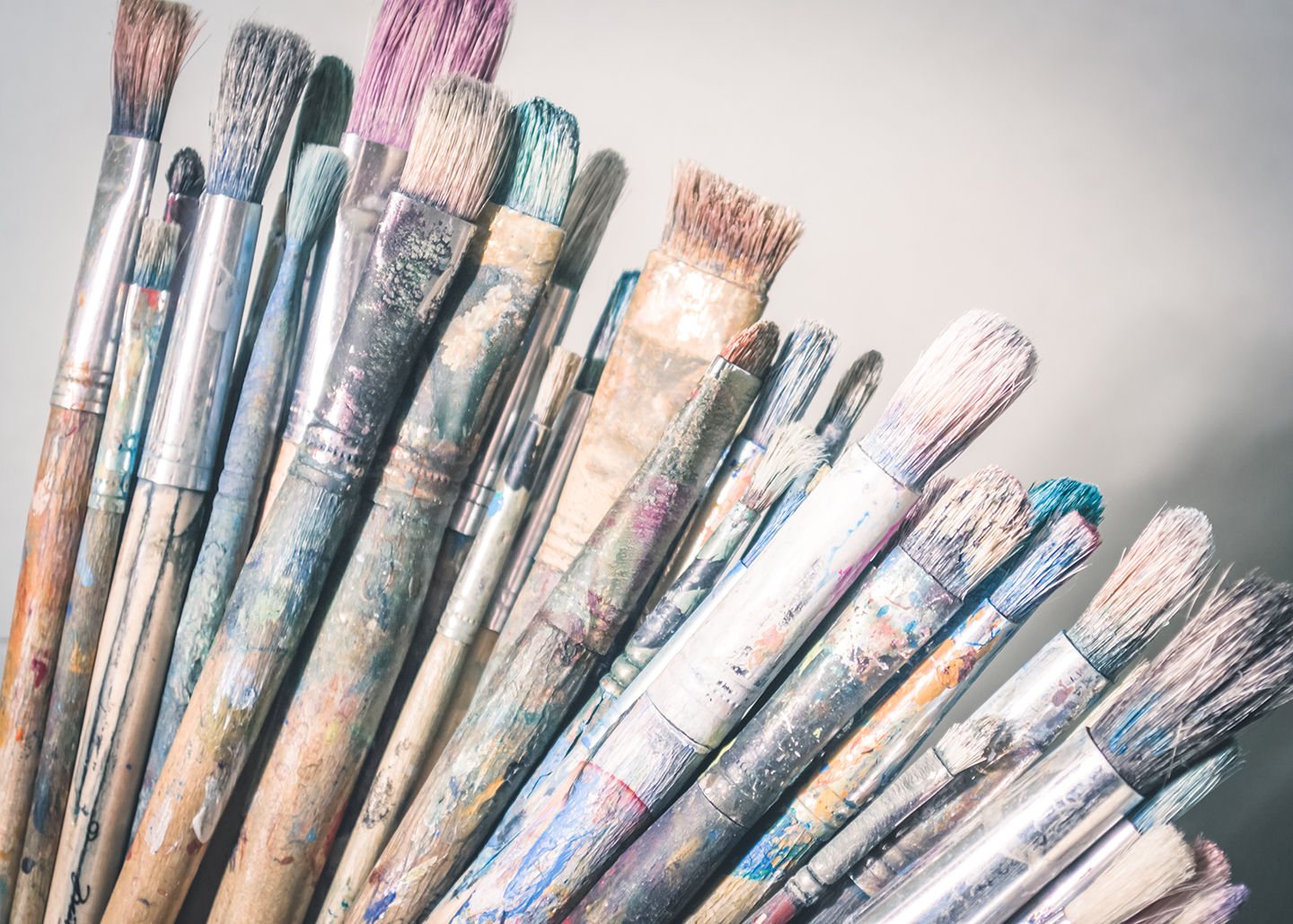 'Brush Up' Tutorials
A chance for you to experiment and master new techniques. You'll love seeing techniques broken down in detail and having the chance to test them out before diving into your projects.
'Paint With Me' Tutorials
An in depth tutorial where I'll guide you step-by-step to create a finished painting. With clear descriptions of my process, reference photographs and any other resources included.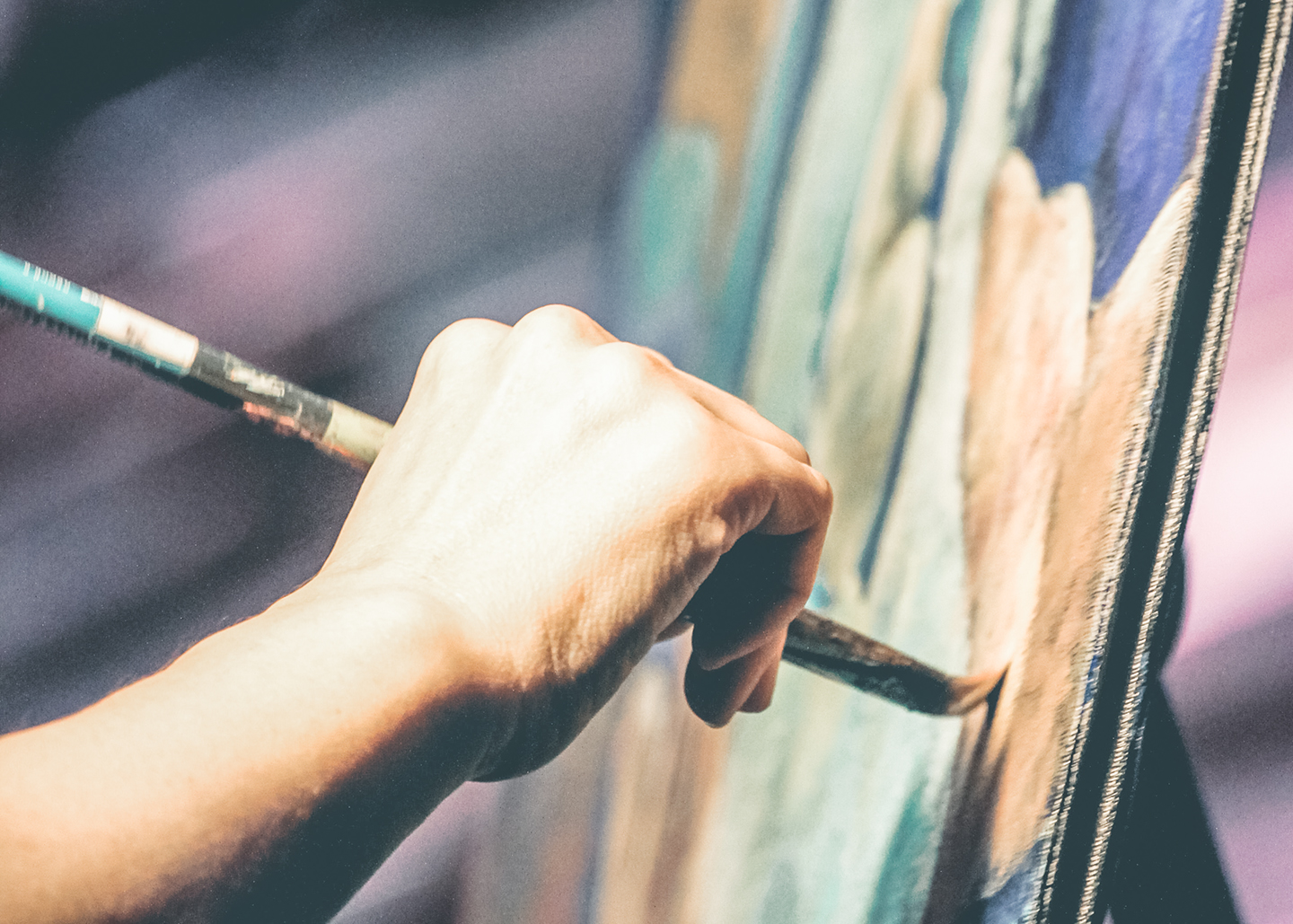 'Paint Your Way' Challenges
Designed to help you grow as an artist and discover your own unique style. Inspirational examples, reference images and prompts will help you create your own unique artwork.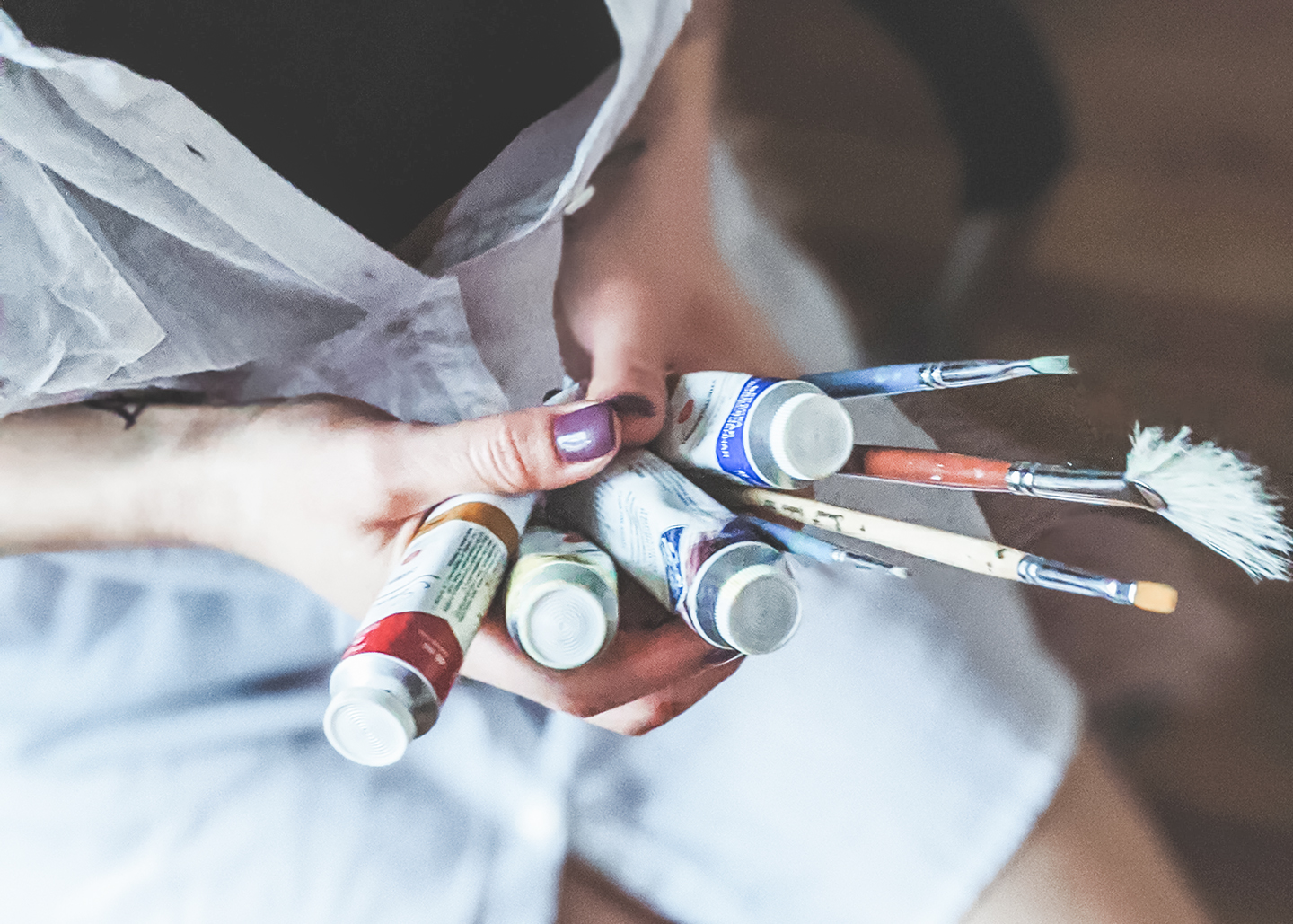 Connect and Reflect
I'll be checking in to see how you're getting on and we'll be celebrating your progress. I'll host a monthly group coaching call to answer any questions and chat about all things painting.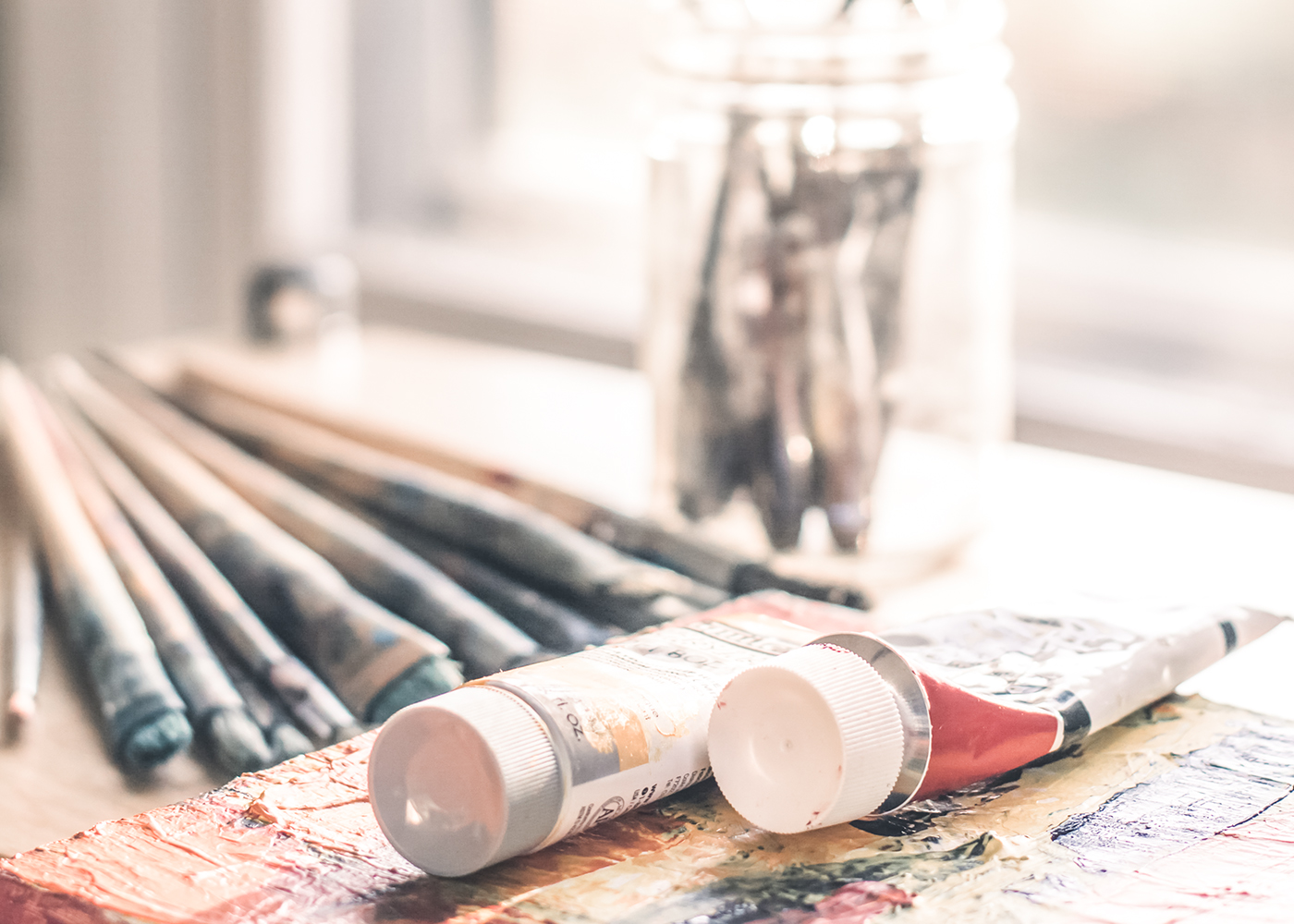 The Knowledge Library
A growing resource of foundational acrylic painting techniques, helpful articles and tips. This will be updated with new content as your membership develops.
Hi, I'm Kate
I'm a professional artist and I love to share my passion for creativity with others. I've been running my own art school for adults for a number of years and in that time I've helped hundreds of people discover the joys of painting. My style of teaching is peaceful, gentle and encouraging. I want you to relax into the process of painting and just enjoy every moment!
I'm a teacher as much as I am an artist and I bring all my teaching experience to these online classes. I'll be the art teacher you wish you'd had in school; one that supports, encourages and inspires you to reach your potential.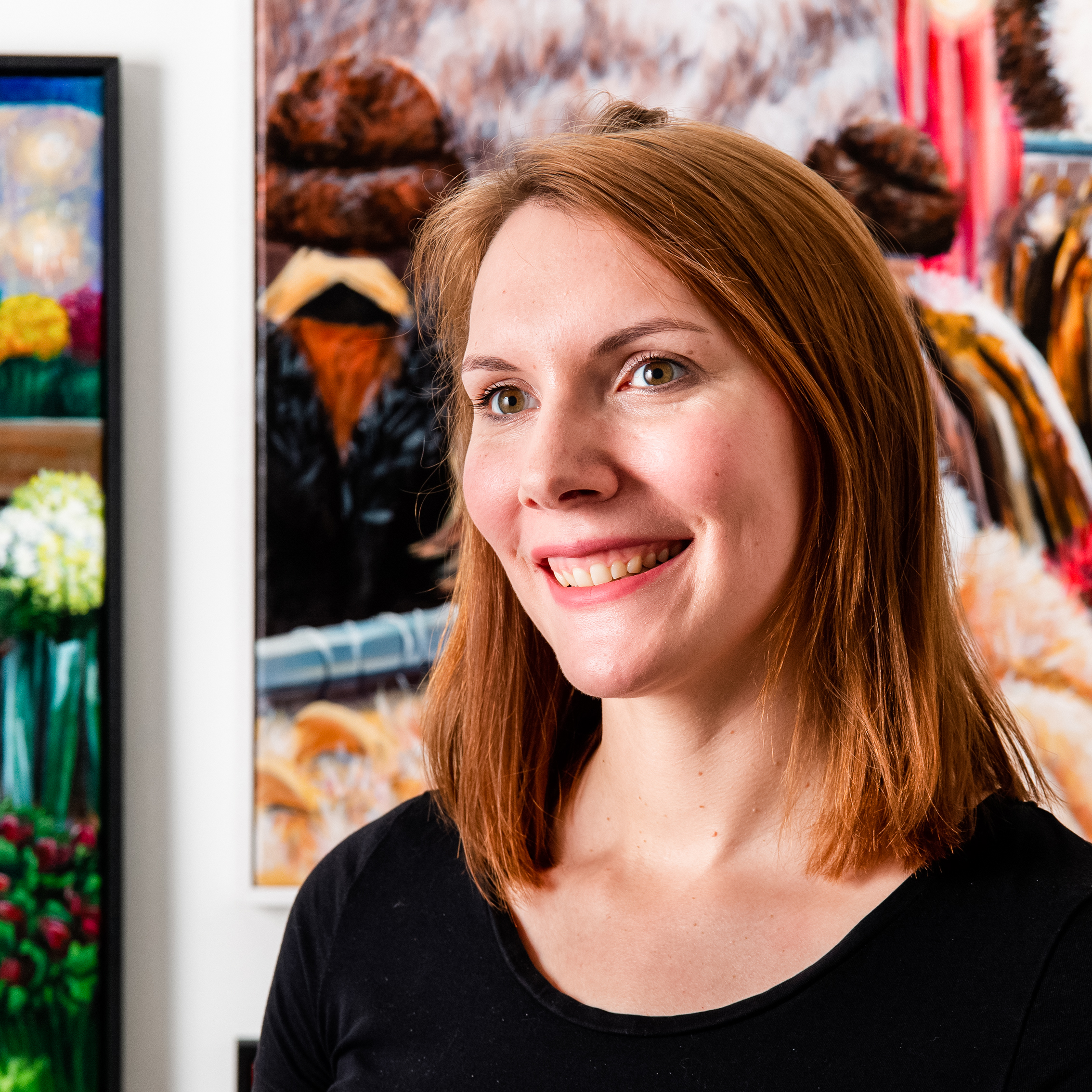 Extra member benefits
✔ You can ask me questions and get my personal feedback on your projects. You can add comments to your tutorials and post images of your work for me to review.
✔ Invitation to become part of a supportive community of other painters via my private student's Facebook group. Engage with your fellow students for even more inspiration, motivation and encouragement.
✔ Access on any device and learn from the comfort of your own home. As long as you have a good internet connection you'll be able to view your content from a computer, tablet or smartphone.
✔ Fit learning into your own schedule. Your classes will not expire and you can access them for as long as you remain a member. You can revisit the tutorials at any time and take as long as you need to complete your projects.  
✔ A great value, monthly price. There's no big upfront cost required and if you find it's not for you, it's easy to cancel your membership at any time.
Perhaps you're wondering...
Will I have enough time?
The classes are designed to fit into the pockets of time you are able to set aside for your art. New classes are released on a weekly schedule to encourage you to paint regularly but there's absolutely no pressure to complete them in a certain timeframe. If you have a busy month and don't get much time to paint that's no problem at all. You can pause and revisit your classes whenever you want.
If you are able to do so, I would recommend setting aside an hour or two of dedicated 'painting time' each week. This will help you to develop your skills consistently and get the most out of your membership. You'll definitely feel the mindfulness benefits of taking some time out each week to relax and enjoy creating.
What materials will I need?
Acrylics are affordable, making them ideal for beginners to painting. They are water based and quick drying so they can be easily set up at home. You can start with just some basic supplies (see my materials list here) and whilst I may sometimes recommend extra materials for certain techniques you can add these to your collection as and when it suits you.
What are the technical requirements?
The membership is operated entirely online which means you simply need a good internet connection to watch the videos. The website will work on most computers, laptops, tablets and mobile phones. For the best experience you should use an updated version of either the Google Chrome, Firefox or Safari web browser.
When are new classes released?
New Monthly Themes will be announced on the first Monday of the month. New classes for that theme will be released weekly on Mondays. You will receive an email when new classes are available. If you join part way through a month you'll be able to access all the classes that have been released so far.
New classes and articles will also be added to the Knowledge Library throughout your membership (whenever I think of something that will be helpful to you!)
How will I access the classes?
When you sign up you'll be sent login information for this website and you'll find all of your classes when you're logged in.
Can I download classes to watch offline?
No, you must be connected to the Internet to view your class content. However, some resources such as images and PDF documents will available to download and keep.
How can I get help if I have a question or need some feedback?
You'll be able to use the comments section on your classes to get in touch with me. I check the comments several times a week (Mondays, Thursdays and Saturdays) and will get back to you as soon as possible.
What if I need to cancel my membership?
I hope that you will want to stay a member of The Peaceful Painter and you can always get in touch with me if there is anything I can do to help. However, if you find that the membership is not for you, it's easy to cancel at anytime. You can manage your subscription yourself and if you cancel you will be able to access your membership until the end of your current month and then you will lose access and no further payments will be charged.
Any other questions?
Feel free to get in touch - [email protected]
The Peaceful Painter is currently closed to new members but will be opening again soon!
If you'd like to be added to the waiting list just email [email protected]